Let's be honest; many of us are not great or even regular at flossing, as it's a lot easier to just brush teeth and call it a day. But what if you could floss more easily and keep your dental health optimal? That's where water flossers come in!
A water flosser, also called an oral irrigator, is a device that pumps a high-pressure pulsating water stream to floss between the teeth and along gum lines. Many dentists recommend water flossers, as it's more efficient than regular string floss.
Flossing, in general, and water flossers, in particular, can prevent serious dental conditions like cavities and gingivitis.
Buyer's Guide
Paying attention to the features, performance, and price of water flossers is important because your dental health warrants some consideration.
If you're making an effort to improve dental health, you might as well buy something quality, effective, and long-lasting.
Before discussing what to look for when buying dental floss, let's take a minute to discuss why you need one in the first place.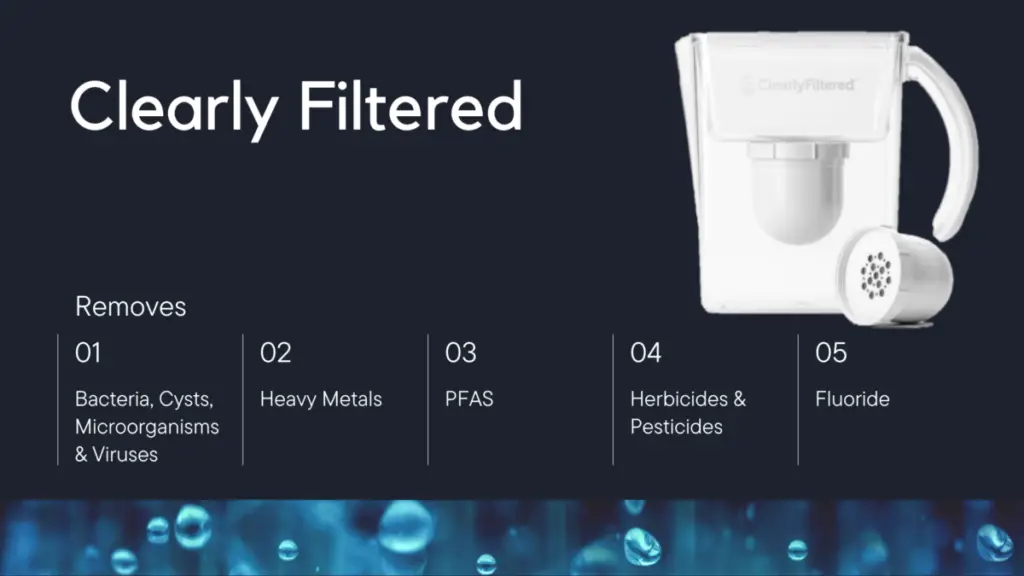 Should I Buy Water Flosser?
If you think it's just another fancy device that doesn't have much effect, you should consult with a dentist. All dentists advise flossing daily.
While you can use a piece of traditional string floss, water flossers take flossing to the next level and actually make it worthwhile.
Manual flossing requires effort and time, and many people don't even do it correctly. Some go overboard, damaging their gums.
A water flosser is automatic and uses a jet stream of water to clear out those almost invisible particles stuck between your teeth and in gumlines.
These very particles cause plaque and other issues like bad breath. Of course, brushing is still very crucial, but it's just a basic step.
On the other hand, string floss may get deep between the teeth, more so than the water jet. Nevertheless, the new more powerful and high-pressure flossers are able to get deep between the teeth.
Some people even combine string floss and water flosser both. Now, that's some commitment to dental health, but to make things easier, you can floss with an oral irrigator rather quickly and easily.
Things to Consider When Buying Water Flosser
Here's what you should keep in mind:
Pressure
It all comes down to the pressure of the water stream when talking about a water flosser. Most flossers, regardless of the design, offer multiple pressure settings.
This is important because some people have gum disease or sensitive teeth that may not be able to withstand high pressure.
A pressure range of 50 to 130 psi is good enough, but some even have a lower pressure range.
Also, you will see many models mentioning water pulse rates. This rate refers to the pulses of water every minute. This is not much different from the pressure rating. Both are proportional to each other typically. 
Type
Essentially, there are two main types of water flossers: counter-top and portable.
The counter-top ones have two parts: a stationary unit with the reservoir and a wand where the tip or nozzle goes.
On the other hand, portable hand-held models are single units with reservoirs and controls built into them.
The counter-top ones use a cord with the nozzle. So these aren't very travel-friendly. However, they do offer longer flossing because of the bigger capacity of the water reservoir.
If you don't travel often, you can go with a countertop one. The prices of both are comparable, but some countertop ones are more expensive. They usually also have more features.
Tips or Nozzles
Almost all water flossers come with interchangeable tips. These are mostly nozzles that go into the wand.
However, some products have specialized ones that target certain areas in the mouth or clean out plaque.
Some also come with a toothbrush attachment, which means you can use the wand with a toothbrush tip as an electric toothbrush. Similarly, you may also find tongue cleaners on some.
While multiple attachments aren't necessary, they can provide the convenience of having everything in one place and used with one machine.
Nevertheless, the main attachment is the nozzle, and there should be at least two of them.
Also, find out if the replacement tips are easily available. In case you lose them and replacements aren't available, you're flosser will go to waste.
Price
This is your personal consideration of how much you're willing to spend on a water flosser.
Most flossers cost under $100, with the portable ones costing under $50 as well.
Look for a warranty when buying those expensive, so you can be sure that it's a safe purchase.
10 Best Water Flossers
Today, you can find electric water flossers from many brands, both renowned ones and some new entrants. Also, there are variations in terms of designs, functionality, and power.
Then, there are some flossing kits that include all the dental hygiene devices as well.
So, to help you find a water flosser that suits your needs, here's a list of the 10 best oral irrigators:
1. Waterpik Aquarius Water Flosser
Waterpik is the most famous brand for water flossers, and for the right reasons. The Waterpik Aquarius Water Flosser is one of the best, used by professionals as well.
It's a corded water flosser with a sizable reservoir, which has 22 ounces capacity. With a water flow rate of 13 ounces per minute, it can provide a continuous stream for up to 90 seconds.
The pressure ranges from just 10 to 100 psi (1400 pulses per minute), so you can set it at a setting that's effective yet comfortable for you.
What sets it apart from the rest is that it's one of the most efficient flossers on the market. It guarantees the removal of 99.9 percent of plaque. The company also claims that its 50 percent more efficient than conventional string flossing.
This can be ideal for people who may be prone to teeth and gum diseases, for instance, smokers. That said, really anyone can use it to get cleaner, whiter teeth.
This is a flossing device for the whole family.
It comes with seven attachment tips, including three classics, one orthodontic, one Plaque Seeker (for implants/dental works), one Pik Pocket for periodontal pockets, and one toothbrush tip, so you can also brush with it too.
You can rest assured that it's made of safe materials and is of good quality, as it bears the American Dental Association (ADA) Seal of Acceptance.
Using the flosser is easy, as all the controls are located on the device.
While it lasts for 90 seconds in one go, it pauses after the first 30 seconds and then after one minute, so you know exactly how long it's been. Typically, one minute is more than enough.
Pros
Large capacity reservoir
Multiple attachments to match different needs
Variable pressure setting
360 degrees rotation
US-based customer support
Con
2. Waterpik Complete Care Sonic Electric Brush and Flosser
For those looking for a pair or set of dental care devices, the Waterpik Complete Care Sonic Electric Toothbrush with Flosser is a good option. Instead of buying both separately, you get both together, saving some bucks along the way.
The flosser is essentially similar to the Waterpik Aquarius one. It has the same reservoir capacity at 22 ounces. Also, you can choose pressure settings between 10 and 100 psi, with a rate of 1400 water pulses per minute.
Similar to the Aquarius, this one also lasts for about 90 seconds. However, it has three distinct sonic modes, which include clean, white, and massage mode. Therefore, it offers a little more variety in terms of the way the flosser works in your mouth and the results it gets.
In the package, you receive five flosser tips and two brush heads. While it's not exactly the most portable, it does come with a carrying case.
Especially for the toothbrush, there's a beautiful travel case. So for shorter trips, you can simply travel with the toothbrush.
The Sonic toothbrush is also pretty powerful, delivering 31,000 strokes per minute. While the flosser is corded, the electric toothbrush has rechargeable batteries in it.
Together, these two devices can help you keep your teeth and mouth super clean and healthy. You can even use the flosser with a mouthwash.
The swivel base of the flosser allows easy maneuverability, so you can really get into the nooks and crannies.
Pros
Complete dental care solution
Powerful pulsating stream
Adjustable pressure
Easy to control and use
Multiple cleaning modes
Con
Flosser not travel-friendly
3. Nicwell Smart Oral Irrigator
The Nicwell Smart Oral Irrigator is a cordless, portable water flosser that's also pretty reasonably priced. It's a small hand-held device with a built-in small reservoir of 200 ml capacity.
There are four modes you can choose from, which eliminates the need to manually set pressure/pulse rate unless you're in Custom mode.
The other modes include Clean (1800 pulses/minute), Soft (1400 pulses/minute), and Massage (1400 to 1800 pulses/minute).
As for the pressure, it ranges between 30 and 110 psi.
It comes with five 360-degree rotating jet nozzles, so multiple people can also use the same device. However, they serve different purposes, so ideally, this is for one person only.
The portable flosser is powered by a Li-ion battery, which, as you know, is long-lasting and holds more charge. As a result, this one easily gives 21 days of flossing (once per day for a minute or less) on just one full charge (takes four hours).
The package includes a USB charging cable, which you can use with any adapter.
The design is pretty simple, with ergonomic grooves that sit comfortably in the grip of your hand. It's also IPX7 waterproof, so don't worry about keeping it in the bathroom all the time.
Pros
Leak-proof design
Variable modes
Easy to use
Long-lasting battery
One-year manufacture warranty
Cons
Doesn't have any battery level indicator
The reservoir lid is very hard
4. Philips Sonicare Airfloss Ultra
Philips electric toothbrushes are very common, so it shouldn't come as a surprise that they also make one of the best water flossers.
The Philips Sonicare Airfloss Ultra is an advanced, travel-friendly electric water flosser with a cutting-edge design.
This ADA-accepted dental device features the Tripel Burst technology with which it can floss and clean the entire mouth in under a minute.
This just makes the whole process easier, as you don't have to time it or adjust pressure. But if you want, you can adjust between three burst settings.
It's designed with convenience and time in mind, so flossing becomes quick and easy.
Another advantage of this Philips flosser is that it doesn't create much mess. Flossers, especially those basic ones, are notorious for creating a mess with their bursts.
There are two Airfloss Ultra nozzles that come with their very own case. It's super easy to pack safely in your toiletries pack and travel with.
This particular model was recently redesigned, and the result is pretty impressive. It has a soft, textured body that's easier to grip.
It's powered by a Li-ion battery, which is charged through a charging base. On a full charge, this can last for up to two weeks for daily flossing.
This Airfloss Ultra by Philips is ideal for those irregular flossers who often forget or find it too time-consuming. With this, they can clean their teeth and mouth in just 60 seconds. Plus, it's compact, rechargeable, and easy to use.
Pros
Elegant, portable design
Powerful cleaning
Comes with a mouthwash sample
Cleans 99.9 percent area
Two-year limited warranty
Cons
No manual pressure/bursts adjustment
A little pricey
5. Waterpik Whitening Water Flosser
If you're under the impression that water flossers only clean your teeth and gums, you're wrong, as they are also great for whitening teeth.
The Waterpik Whitening Water Flosser comes with whitening tablets that take the whitening effect to the next level. In addition to flossing, the stream delivers Waterpik's very own whitening formula.
This Waterpik flosser is corded and comes with a 22-ounce reservoir. In structure and capacity, it's similar to other Waterpik models on this list.
It has a flow rate of 13 ounces per minute, whereas the pressure range is 10 to 100 psi, adjustable with the help of a dial.
There are 30 whitening tablets in the container. If you want to use it again or keep using it, you can simply refill the bottle. Also, like other water flossers, you can also use it with mouthwash, so it makes your breath smell fresh.
This model comes with two classic tips, one Orthodontic whitening tip, and one Plaque Seeker tip.
Much like other Waterpik flossers, this one is also certified by ADA (ADA accepted).
The only drawback is that it's not very portable, and if you decide to travel with it, make sure to leave some space in your luggage.
Pros
Includes whitening tablets
Easy pressure adjustment
Multiple tips for thorough cleaning
Generous reservoir capacity
Con
6. TUREWELL Water Flossing Oral Irrigator
TUREWELL Oral Irrigator is an easy-to-use water flosser with a wide range of tips, including a toothbrush.
The set of attachments include six nozzles, in addition to a brush and a tongue cleaner (three high-pressure tips, one Periodontal tip, one Orthodontic tip, and one Dental Plaque tip, and one tongue cleaner).
The bursts or pressure settings offer 1250 to 1750 pulses/minute or 30 to 125 psi pressure. This can be adjusted with the help of a dial with 10 levels.
While many other models have the switch on the main tank/body of the flosser, this one has it on the wand, so you can stop it anytime you want without creating a mess.
The tank holds 600 ml of water. In terms of floss duration, this equates to 90 seconds. However, there's also a three-minute timer.
Since it's a countertop oral irrigator, you can't really travel with it. But for home use, it gets the job well done.
The unique feature of this TUREWELL water flosser is that it has storage built into the lid of the reservoir. You don't need to store them anywhere else. This also ensures that you don't lose any of the eight attachments.
Like other top brands on the list, TUREWELL also guarantees the removal of 99.9 percent of debris. While it may take some time to get used to it, especially if you're new to water flossing, it does make it easy.
This is hands down the most affordable countertop/sink-top water flosser, made with quality materials.
Pros
10 adjustable settings
Simple design with storage of tips
Many tips for complete dental cleaning
Anti-slip handle with an ergonomic shape
24-month warranty
Cons
Requires spaces on bathroom countertop/shelf
A bit bulky
7. Waterpik Cordless Water Flosser
If you're a Waterpik fan but don't want a corded water flosser, this Waterpik Cordless Water Flosser is for you. It's an ADA-accepted, clinically-proven portable electric water flosser that runs with three AA batteries.
The water capacity is just five ounces, but it can run for up to 30 seconds daily. The flow rate is eight ounces per minute at the highest setting. The two pressure options are 45 psi and 75 psi.
There are two flossing tips, so even two people can use it with their dedicated nozzle. Other than that, there are no specialized nozzles like orthodontic.
The three AA batteries are included in the package. However, as these are not rechargeable, these will need replacement after a couple of months. This does add some maintenance costs but is very minimal as these batteries are usually cheap.
This hand-held flosser by Waterpik is incredibly easy to use as there's just one button that works as an on/off switch and mode selector. The reservoir is see-through, thanks to the plastic transparent panel, so you don't overfill.
Obviously, it's very easy to travel with, as it barely takes any space in your luggage.
Pros
Portable, lightweight
Two pressure settings
Ease of use
Affordable price
Cons
No special nozzles
No rechargeable batteries
8. Oral-B Water Flosser Advanced
Oral-B is a name that's synonymous with dental health. The Oral-B Water Flosser Advanced is a deep cleaning, portable flosser with some pretty great features.
This one comes with two nozzles: one Precision Jet and one Aquafloss. The highlight is the Oxyjet technology that targets hard-to-reach areas and eliminates debris, plaque, and bacteria. This injects tiny air bubbles into the water stream.
It has a beautiful design with a streamlined single panel button system.
In addition to the on/off switch, you can also select the mode, with three modes including sensitive, medium, and intense. This also means that you don't have to bother with exact pressure readings, choosing what is comfortable and workable for you.
In addition to the pressure modes, you can also choose from three distinct streams. These include focused, rotational, and multi-jet.
The reservoir capacity is around four ounces, which is lower than some of the other reservoir capacities on portable water flossers on this list. Nevertheless, it makes up for it with its powerful streams that deliver deep cleaning.
The battery inside is rechargeable. You can charge it with the charger that comes with it.
While Oral-B hasn't mentioned the exact pressure range of this particular model, keep in mind that this is one of those strong ones.
Pros
Choice of streams and pressure
Two distinct nozzles
On-demand stream
Deep cleaning
Long battery life
Cons
Maybe too powerful for some
No carrying or travel case
9. Hangsun Water Flosser
The Hangsun Oral Irrigator is a cheap yet reliable water flosser with a portable design.
For a portable model with a built-in reservoir, it has a generous capacity of 300 ml. This also translates into slightly longer flossing time.
The tank isn't just high capacity; it's also detachable. This allows you to clean it thoroughly from time to time. That's some good news for those who take cleanliness very seriously, even for devices responsible for cleaning.
At the highest setting, it delivers 1600 pulses per minute, which is comparable with the highest range on some of the counter-top water flossers.
However, if you prefer a lower pressure, there's a soft mode as well. Then, there's the normal mode, which most people would prefer.
The Pulse mode delivers a massaging effect, which can soothe your gums.
As for the nozzles, this one comes with four of them. However, all of these are the same.
Another quality of this Hangsun Oral Flosser is that it's super quiet. The noise is just under 55 dB, which doesn't disturb your roommates.
Even though it's a budget-friendly model, it has a Li-ion battery, which is rechargeable. It takes four hours to charge fully, which, in turn, gives days of use.
The USB cable is included in the package, and you can use it with any adapter lying in your home.
Pros
Great value for money
Travel-friendly
Removable reservoir
Multiple modes
Quiet operation
Con
10. Aqua Flosser
Another great portable, lightweight water flosser is the Aqua Flosser. This one also comes with a travel bag, so you can keep it protected while traveling. This one delivers powerful flossing and that too quickly, so you're done in under a minute.
There are four interchangeable jet tips that you can change with just a button. The tips are all standard jet tips, so you don't have to worry about replacing them any time soon.
Thanks to its 360-degree rotating tip, it gets into every corner of the teeth to remove debris and plaque.
This one also has a Li-ion battery that's rechargeable. However, it takes a little longer to charge than some other rechargeable flossers on this list, like the Oral-B or Waterpik.
You can pick from the three pre-set modes, ranging from low to high pulsations.
The water tank capacity is just 150 ml. While that's very small, it does allow its size to be pretty compact. This won't take much space in luggage or your vanity drawer.
More importantly, it's a waterproof and leakproof flosser, so you can even keep it with water inside it.
The company claims it's five times more effective than traditional flossing, which is believable because water flossers work way better than string floss.
Pros
Compact, lightweight construction
Easy to press buttons
Rechargeable battery with cable
Drawstring travel bag
Reasonable price
Cons
Multiple refills require per flossing session
No special nozzles
Verdict: Which Water Flosser is the Best?
You can pick from any of the above water flossers and get a good experience.
However, the best water flosser is easily the Waterpik Aquarius Water Flosser. As one of the best-selling, ADA-accepted water flossers, it offers all the features you could ask for, including a wide range of tips.
It's a complete dental care solution that can help you avoid dental issues later on in life.
For those looking for something portable that's also easy to use, the Philips Sonicare Airfloss Ultra is a reliable pick. Yes, it's expensive, but it delivers essential features packed in an ergonomic and beautiful design.