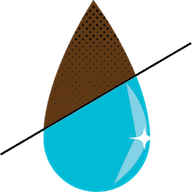 Reviewed by: Water Purification Guide
OVERVIEW
---
Category Water cooler / dispenser
---
Make BRIO
---
Cleaning Ozone Self Cleaning
---
Loading Bottom Loading
---
Temperature Tri-Temp Dispensing
---
Sometimes tap water just doesn't cut it, and you need some crisp, perfect temperature water straight into your glass. As water coolers/dispensers go, Brio is an extremely respected brand, and their Self-cleaning feature completes the sleek and easy-to-use design of this Brio cooler/ dispenser.
The Brio Self-cleaning bottom loading water cooler & dispenser has a sleek and elegant design and is made with high-quality 304 Stainless Steel. With three temperature settings there is plenty of customization, and there is also an additional night light to insure you can always see what you're doing.
It's important to keep hydrated, and a good way to do this is to have an easily accessible source of good tasting, crisp water that is always at the right temperature.
Water is not only vital for general human health, but is also crucial for providing an energy boost, and can also improve your skin's appearance.
Drinking enough water is proven to curb cravings, balance your internal body fluids, as well as keeping you hydrated and improving your physical health. Because of this, it's important to drink enough water everyday:
Men are recommended to drink around 15.5 cups (0.98 gallons) a day
Women should aim to drink roughly 11.5 cups (0.71 gallons) a day
These amounts include water obtained from food consumption.
Keep reading to find out who is buying the Brio water cooler and dispenser, as well its main features, pros and cons, and a price comparison with other leading products.
Who is the Brio Water Cooler / Dispenser For?
The Brio cooler & dispenser is the perfect solution for both those that need to drink more, and people that already drink a lot.
The ease and simplicity of this system ensures that getting a fresh glass of water is not only convenient, but Brio's easy-to-clean focus ensures that filling up is effortless.
For those that already drink lots of water, the Brio Self-cleaning bottom loading water cooler & dispenser will greatly improve your drinking habits, with three easy to select temperature options, an elegant dispensing system.
Features & Benefits
There are a number of excellent features of the Brio cooler & dispenser, each bringing added benefits to the overall product.
Self-Cleaning
One of the core features of the Brio is it's ability to self-clean at the push of a button, greatly reducing the amount of effort it takes to maintain the product.
This works through a switch clearly labeled on the back of the product, with liquid ozone being used to clean the product. It is important that you press and hold the switch for at least five seconds to make sure the unit begins its self-cleaning cycle.
When activated, the system will take roughly thirty minutes to clean, meaning you cannot dispense any water during this time. It takes this amount of time because it will clean and disinfect all of your internal components, including your water holding tank.
Brio recommends that you use the self-cleaning feature around two to four times a month. The best time to run the self cleaning cycle is just before you go to bed.
Bottom Loading
Many other similar water dispensers are top loading, as it is easier for the system to dispense water when the water source is loaded directly into the top. For bottom loading water coolers and dispensers, the water has to be pumped upwards in order for it to be dispensed into your drinking glass, bottle, or mug.
Though not an absolute dealbreaker, hauling heavy water containers up to the top of a water dispenser can be quite difficult and tedious for some. Having the water being bottom loaded ensures that replacing the water in the Brio Self-cleaning cooler & dispenser is always quick, simple, and very easy.
This is one of the main advantages of the Brio over other top loading brands.
Night Light
A nice little addition to the sleek and elegant design is the night light is perfectly inlaid above the dispensers, ensuring you can always clearly see how much water you're getting.
Most useful at night, the LED light illuminates the entire unit; a small feature that further completes Brio's aim for perfection by ensuring you can always see what you're doing.
Removable Drip Tray
Once you own a water dispenser, it's inevitable that water will at some point spill. Whether its with children who haven't quite got the hang of dispensing water, or just that annoying little droplet that always seems to seep out once you've finished and removed your glass.
The Brio drip tray is removable as well as anti-rust BPA-Free, ensuring it is not only long lasting but also easy to take out and clean or wipe down whenever you need.
Control Over The Water Temperature
The Brio Self-cleaning bottom loading water cooler & dispenser comes with three clear temperature settings:
Hot
Room temperature, and
Cold.
To ensure safety for children, the hot setting has a child safety lock. This extra step to dispensing hot water is simple for adults, but a vital layer of protection for any young ones that may be using (or playing with) the Brio dispenser.
Along with three temperature options for dispensing water, the Brio unit also has hot and cold switches on the back of the unit, giving easy access to directly control when the water in the tank should be heated or cool, keeping your energy bills down.
Price Comparison
Brio currently dominates the top spots on Amazon's Best Sellers page for water coolers, with their primary competitors being Avalon and Igloo. On face value, the Brio seems to be beaten, as it's slightly more expensive than the current price of the Avalon and Igloo's alternatives.
Despite this, Brio's increased price is justifiable.
To begin with, the Avalon bottom loading water dispenser has no self-cleaning system, which explains it's much lower price. If you're not bothered about the maintenance of your water dispenser, the Avalon alternative may be a good option.
If your time is tight, and high maintenance is something that you want to avoid, Brio's increased price is likely more than worth it for the added self-cleaning system.
The Igloo bottom loading dispenser does in fact have a similar self-cleaning system to the Brio using liquified ozone, hence its higher price than the Avalon. In-fact the Igloo alternative also has the majority of the Brio's features, though it's options of water temperature is much more limited.
The Igloo bottom loading water dispenser only has the options of ice-cold or steaming-hot, meaning if you want some normal water you're out of luck. The Igloo also has a slightly lower user review rating on Amazon than the Brio, with the Igloo at a still respectable 4.2 stars, and the Brio having 4.5.
The Igloo certainly looks less aesthetic, however if you're looking for a cheaper alternative to the Brio, the Igloo version is also a good option for something with essentially the same features.
If room temperature water and a sleeker design is important to you, the extra $25 or so for the Brio is probably worth it.
Specifications
Height: 104.0 cm (40.9 in.)
Width: 31.0 cm (12.2 in.)
Depth: 34.0 cm (13.4 in.)
Water bottle compatibility: 3- or 5-gallon (12- or 19-liter) water bottles.
Flow Rate: 0.32 gallons/min (1.2 L/min)
Cold temperature setting range: 39°F to 59°F (4°C to 15°C)
Hot temperature setting range: 174°F to 194°F (79°C to 90°C)
Working environmental temperatures: Dispenser should work from approximately 39°F to 104°F (4°C to 40°C); humidity ≤90%.
Pro's and Cons of The Brio Self-cleaning Bottom Loading Water Cooler & Dispenser
Pros
✔ Low-Maintenance: Because of the Brio's removable drip tray and self-cleaning system at the flick of a switch, it is extremely easy and low effort to maintain. The only thing you will need to think about is replacing the water that the dispenser uses and flicking the self-cleaning switch a few times a month.
✔ Simple to Use: With clear and easy to understand buttons and switches for dispensing and controlling the temperature of the water inside, the Brio is elegantly simple to use.
✔ Bottom Loading: Unlike many water dispensers, you don't have to lift your water jug up high to load your Brio. You can simply roll or slide it into place.
Cons
✖ Expensive: Though certainly one of the best on the market, Brio is also one of the most expensive brands you can choose. Unless money is no object, it's definitely worth exploring other, cheaper, available options before deciding on buying the Brio Self-cleaning bottom loading water cooler & dispenser.
✖ Reviews: There are number of Amazon reviews that describe the Brio water dispenser as being unreliable, or breaking after only a couple of months. While it is definitely worth keeping these reviews in mind and possibly reading them yourself, this product maintains a fairly solid score of 4.5 out of 5 stars, suggesting that negative experiences are generally quite rare.
Other Questions
How do You Replace the Water in a Brio?
To replace the water tank inside the Brio water dispenser, you will simply need to open up the cabinet door below and unclasp your current water tank. You can either refill this tank and put it back, or replace it with a new one by screwing the connecting tube onto the top of the new tank.
How do You Clean a Brio Self-Cleaning Water Dispenser?
The beauty of the Brio Self-cleaning bottom loading water cooler & dispenser is that you need to do very little cleaning. All that is required is to flick a switch – the self-cleaning switch, a few times a month, and then wipe down the removable drip tray.
It may also be worth giving the entire exterior a quick dust/clean occasionally, but the Brio takes care of all of the internal cleaning for you.
Latest Price: BRIO Self cleaning bottom loading water cooler & dispenser